Kunststoffgehäuse, Kunststofferzeugnisse für Elektronik Niedersachsen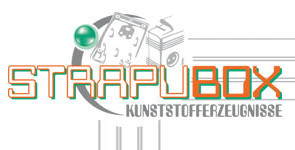 About Strapubox GmbH
Our company Stapubox has specialized on the production and
the distribution of plastic products, plastic housings .
We supply our products throughout Europe to a
large number of companies, especially in the field of electronics.or printing of the plastic parts.
Due to the most modern production machines we are able to accept orders for drilling as well as for milling or printing of the plastic products.
Information how to contact us:
Web:
Mail:
Phone:
0 51 01 / 99 172 - 03
Fax:
0 51 01 / 99 172 - 12
Postal address:
Strapubox GmbHz. hp Mr. Volkhard PutzkeHans-Theismann-Weg 2
30966 Hemmingen
Germany • Niedersachsen • Hannover
Product- / search words:
Netzsteckergehäuse Schukostecker Pultgehäuse mit Batteriefach Kunststoffgehäuse Kunststofferzeugnisse Modulgehäuse Trafogehäuse Metallgehäuse Steckergehäuse Elektronik Power plug housing Schuko plug Console housing with battery compartment Plastic housing Plastic products Module housing Transformer housing Metal housing Plug housing Electronics
Entry change:
Click here do modify the entry